Reimagining Building Energy Use
Optimising Your Energy Footprint
 It is no longer acceptable for building owners to not take proactive steps to better manage their energy usage.  The importance of understanding and then optimising your energy use is more important than ever as we strive for 2050 net zero target.
To help you incorporate robust strategies across your portfolio, our technology will help you keep your finger on the pulse of your energy consumption.
Our Building Energy Optimisation solution is underpinned by these key components:
Digital Twin Modelling
IAQ Monitoring and Occupant Comfort Models Analytics
Energy Measurement & Verification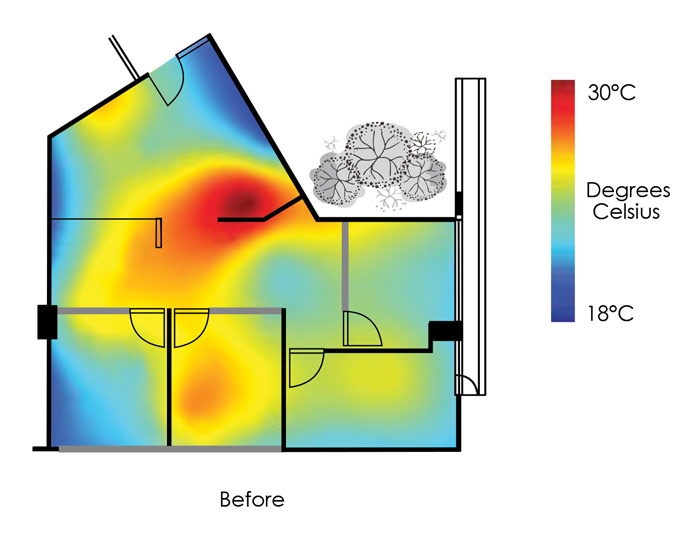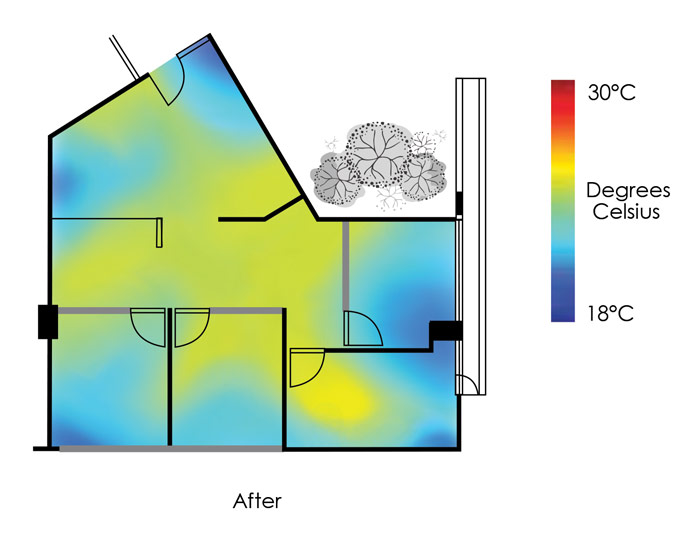 Occupant Comfort data
at your fingertips
These temperature heatmaps demonstrate the positive impact Airconnect intervention can have on reducing your energy costs and improving occupant comfort levels.
Using the arrows, slide your cursor over the heatmap to see a before and after view.
By automatically generating an operational digital twin model of your building's energy systems, including HVAC, Solar PV and Battery Storage Systems, Airconnect Building Energy Optimisation simulates how they will operate under forecast climatic conditions.
It can then recommend and automatically implement more optimal control strategies for improved building performance, including intelligent demand response and energy efficiency strategies for driving operational efficiencies and capturing both cost savings and emissions reductions.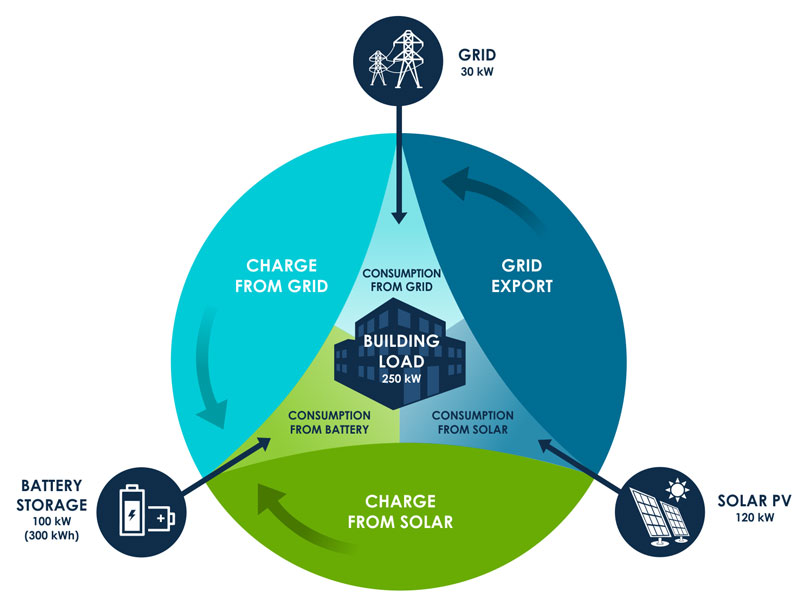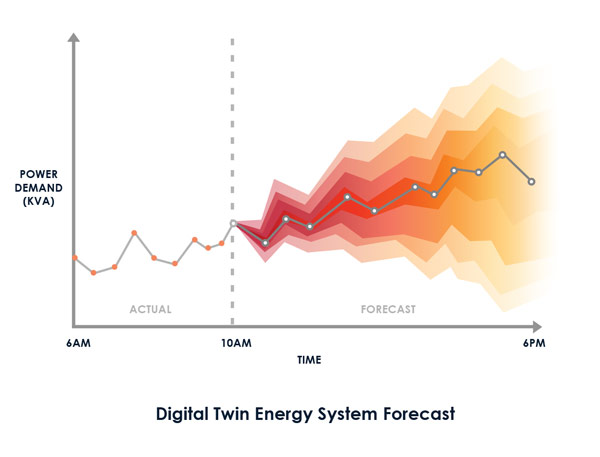 Our software algorithm provides accurate power forecasting of behind-the-meter generators and loads,  facilitating the discovery of more optimal energy management and control strategies that match your buildings electricity load and comfort requirements with how much power is being generated on-site.
By employing continual Measurement & Verification (M&V) techniques for determining energy and cost savings in real-time, these strategies can be rapidly tested, prioritised, and then deployed for achieving improved energy efficiency and demand response outcomes.
Smart Ventilation & Building Health
The Airconnect Platform allows you to dynamically apply tailored HVAC control strategies that facilitate increased ventilation for achieving improved Indoor Air Quality (IAQ) and building wellness, while still considering energy efficiency objectives.
By combining real-time data from both IAQ sensors and occupancy information, Airconnect uses a data-driven evidence base to recommend and enable demand-controlled ventilation across individual zones or spaces, which is rapidly deployed for increasing fresh air rates and purging unwanted airborne contaminants.
Once acceptable IAQ levels are reached, your buildings normal control strategies are reinstated for ongoing operation, helping to reduce the energy impact from continually bringing in high rates of fresh air via HVAC systems.
Are you ready to move your building into the digital age?
Click here to discover how we can embed our teams energy into your buildings!